TWEED, RETAIL —
Store Experience & Design, Art Direction at Canopy Growth.
Tweed has retail stores all over Canada and prides itself on being an accessible, friendly space for all types of cannabis consumers 
—first-timers all the way to heavy users. For the brand, it's about more than just growing seeds into plants. It's about starting a conversation and opening minds to fresh perspectives. And, perhaps most of all, it's about becoming a part of the fabric of every neighbourhood that welcomes it.
In collaboration with partners on the Retail and Store Design teams, we created way-finding, education hubs, product launches, seasonal marketing initiatives, sales kits, processes, signage templates and overall layout and experiences to support the continued growing base of stores.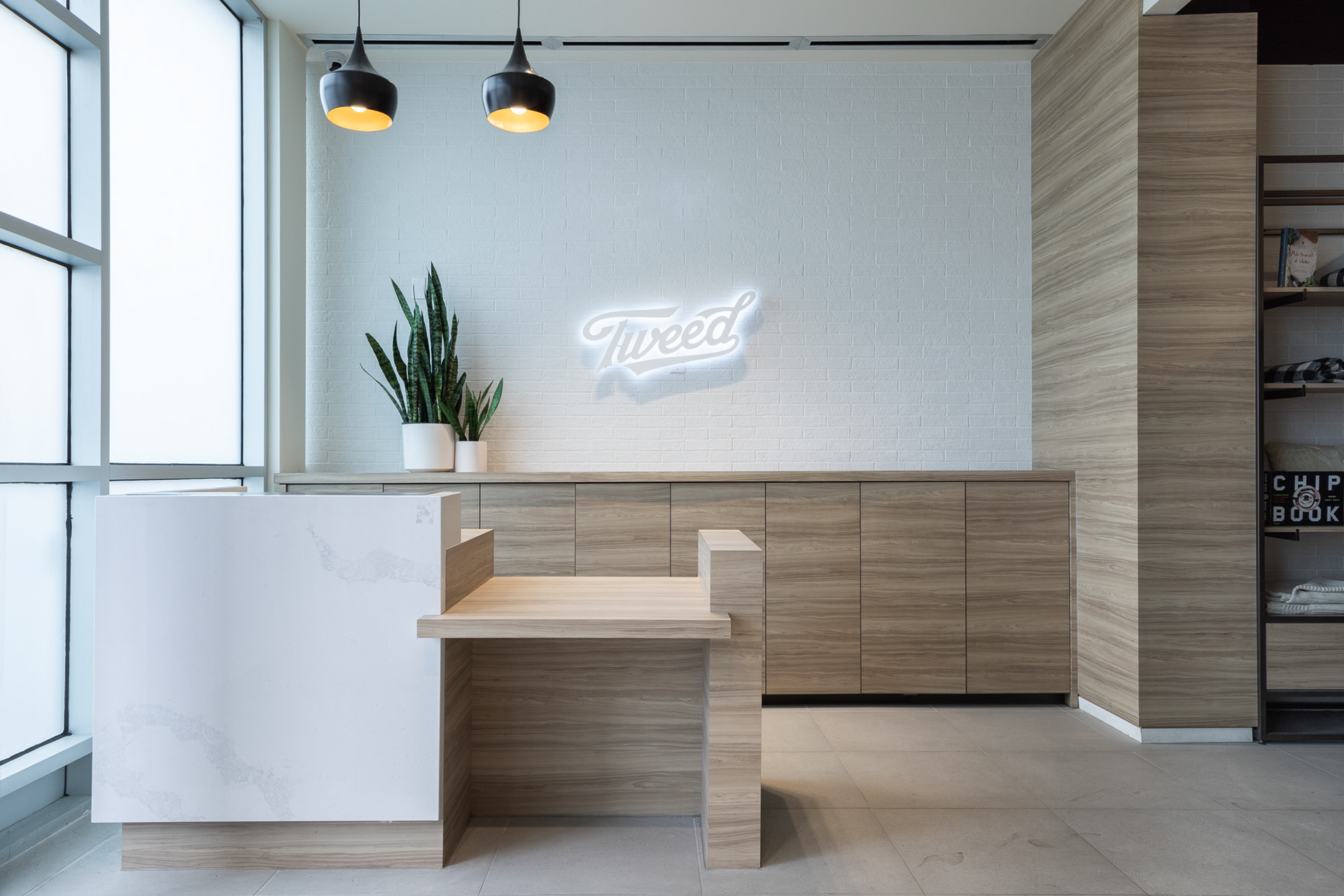 Highlight 
—
Education Zone and Events
With a commitment to best-in-class customer service, the store experience was developed to prioritize education, with areas deigned for learning and consulting. Store events helped to deepen cannabis-related  education, helping to answer all types of questions with no stigma or judgement.
Highlight 
—
Seasonal activations
Quarterly marketing activations bring new news into the O&O retail stores; from celebrating 420 with contests, events and giveaways to Holiday campaigns. Amplification involves cascading the creative across our digital channels as well as third-party retail stores. 
Highlight 
—
Product Photography
To support the seasonal activations and further drive conversion, we shot content highlighting the products.
Great care was taken in adding touches of warmth and approachability, with decor in our signature green and commissioned artwork from local artists.
2021 —​​​​​​​
Note these images are intended for people 19+ and are not to be shared with minors.